You can sign up for VAP account on https://fluidhosting.com/jelastic.shtml. You will need a valid email address as well as a mobile phone capable of receiving SMS.
If you already have a hosting account with us, you should be using the email address that is associated with your account - otherwise the system will open you a new account.
Signup is initiated at the bottom of this page by clicking on blue "GET-STARTED-NOW" button:

Type in your email address and you will receive "Welcome to Fluid Hosting Trial" email with further instructions: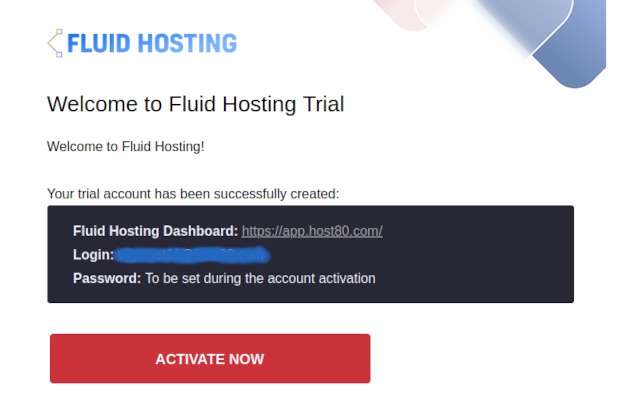 You should click on red "ACTIVATE-NOW" button. This will validate your email address and get you to the next step where you set a password and validate the mobile phone. This additional step is really required so that we can filter out spammers, hackers and other evil-doers: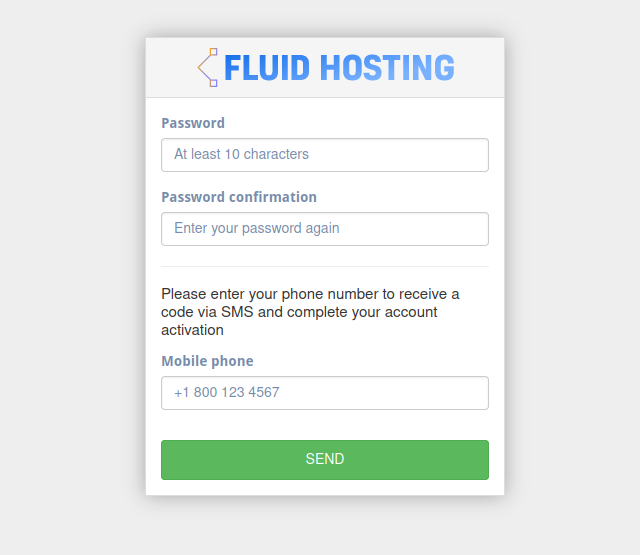 Once you type in the phone number (with country code) and click on green "SEND" button, we shall send you a 4-digit code that you need to type in: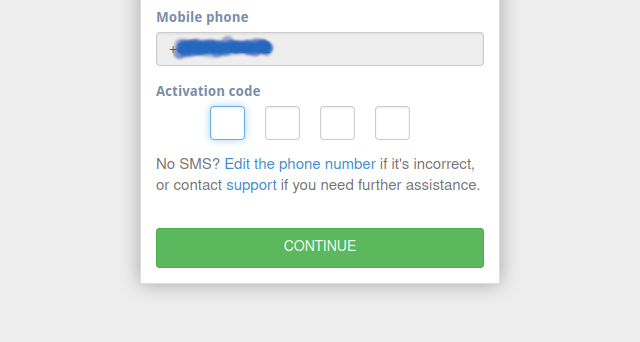 That was the last step. Once you type in the code and hit "CONTINUE", your account will be created and you will be brought into the Virtuozzo Application Platform dashboard: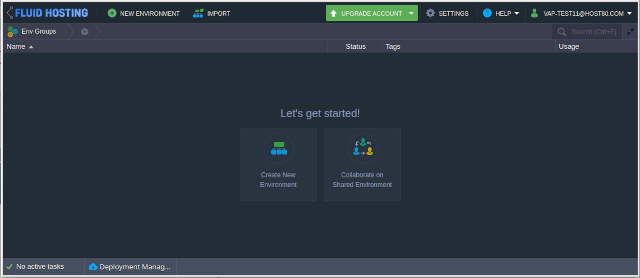 Note that signing up will always get you a trial account. Trial account will let you play around, learn how to use the dashboard and even let you create a simple environment with limited amount of resources so that you can test things. Once you are ready to proceed, click on green "UPGRADE ACCOUNT" button to unlock the account, add some funds and start using it.